It's finally here! Sound City is Liverpool's coolest music festival and this bank holiday weekend it will be taking over the Baltic Triangle for us all to enjoy. There's bands, DJs, barbecues, poets and plenty of performers – and the best part is, LJMU students get huge discounts on tickets! Once you've got yours, there's loads to look forward to, including our Sound City 2019 highlights below.
Still need to get tickets? Head to the Sound City website and register with your student email, adding LJMU2019 at checkout to get your exclusive discount. But hurry, there's not long to go now!

Red Rum Club
There's nothing but Student Opps love for this Liverpool band, especially after their LJMU bespoke Q&A session, which seen Fran and Mike from the sextet band Red Rum Club come and answer some of our very own LJMU's students questions. The band, a group of mates from Crosby, are currently on tour in the UK and looking to get the crowd going on their home turf at Sound City.
Performing in District on Saturday 4th May, the band will headlining the ultimate Modern Sky party, playing after Declan Welsh and The Decadent West and Natalie McCool. Once you've seen the boys from Red Rum Club play live and witnessed their true scouse banter, you'll be booking tickets for one of their UK tour dates.
Kimberley's SC Weekend Hot Picks: Loyle Carner, King No-One, The Tea Street Band
Madelaine Kinsella
LJMU Creative Writing and English Literature third year student Madelaine will be making her Sound City debut on Saturday, performing at 1.30pm.
Her spoken word poems cover everything from boy troubles to her Shanghai adventures with LJMU Go Abroad, so you're sure to get a unique and creative perspective on student life. Not only are Madelaine's poems beautifully written, but her stage outfit is set to be a stunner too, so take a break from the hustle and bustle of the bands at Sound City to enjoy this soon-to-be LJMU alumni's work and feel all artsy whilst you're at it.
Allie's SC Weekend Hot Picks: The Magic Band, Red Rum Club, Spinn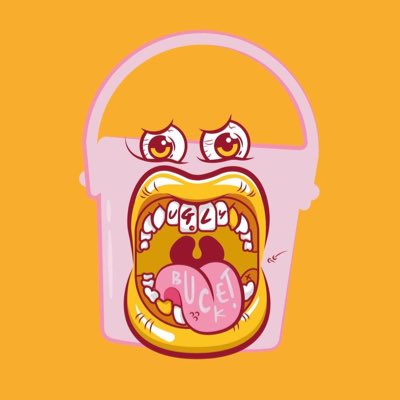 Ugly Bucket Theatre
You may have heard of Ugly Bucket's first piece, 'Bost Uni Blues', a unique and insightful look into life after graduation and how it affects your wellbeing. Well, the new and exciting theatre company, founded by LJMU alumni Grace Gallagher, is back with a brilliant new show, 2 Clowns One Cup. This hilarious show takes you through all things sex education, discussing important issues and young people's views towards sex, and takes place at 5pm on Sunday – definitely not one to be missed!
Marcy's SC Weekend Hot Picks: Katy Alex, Kioko, Only Sun
So with all that to look forward to, isn't it about time you book your tickets? You can even download the Sound City app to plan your weekend. We'll see you in the Baltic Triangle!